This is the question I get quite a bit lately from my customers. You see I work on mainly windows based operating systems. I do get some



apple computer systems



in, but the majority are windows 7, 8, 8.1 and 10. Usually one of the main factors in the decision making is the cost. Yes it seems that apple computers are a bit more expensive. Honestly I have to tell you that the apple systems do seem to function better. Yes you also have the smaller chance that it will become infected. So as you see there are some advantages over a windows based system.
My advise to anyone is go somewhere and test out an apple computer and see how you like it. Mainly give yourself some time to get used to it. I am sure it will become an excellent purchase and you will become very happy with it. If you do have to take it in for service make sure you take it to a certified apple service center. I have seen too many service centers where the technician has an old certification and nothing newer. This will increase repair time and that is time you are without your computer. That will result in loss of business and is certainly not a good situation.
Another red flag to beware of it what a service center says to you being the customer. In other words do they use ridiculous examples to try and explain something to you. Another red flag is the use of terms like this is my educated guess or my uneducated guess. The key word in each phrase is the word guess. If they are doing nothing but guessing at what is wrong with your system you should take your equipment and leave that place. I have a feeling they may make you feel stupid and do nothing but take your hard earned money.
Now I do not totally put down windows based systems. I have been using them for years . The only problem I see is that Microsoft seems to be running out of ideas and are using ideas that apple has used. One bit of advise I would give anyone no matter what operating system you are using is back up your computer. Back it up to an external hard drive or back it up to the cloud. It is always better to be safe then sorry.
Thank You for stopping by and leave a comment.
Powered by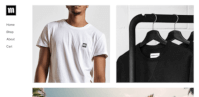 Create your own unique website with customizable templates.